Punch Bowl Social

Tuesday, November 10 | 7 - 10 pm
Cost: Regular $45 | Student $35


Punch Bowl Social is a modern gastro diner where drinkers, diners, gamers and clubbers unite. CERFers are about to experience a venue that is HIP, FUNKY, OUT-OF-THE-BOX, LAID-BACK, STYLISH, and FUN - the very essence of Portland!! If you've never been here, you are missing out! Check out the gallery online >>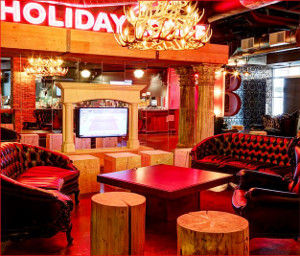 Enjoy the company of your friends and colleagues while interacting and conversing through games, and hanging out in a very Portland-esque experience where you feel like you have been transported back in time to an even hipper version of vintage decades. Punch Bowl Social offers bowling, karaoke, ping pong, darts, corn hole and more! Sip on your favorite beverage – this ain't no kid's arcade!
Location: Punch Bowl Social, Pioneer Place, 340 SW Morrison St, Portland, OR 97204
Transportation: Use your complimentary TriMet pass to take the MAX Red or Blue line to SW 5th Ave MAX station.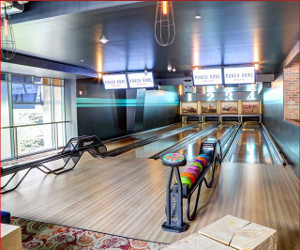 Included with the ticket is one drink ticket, stationed food and appetizers, music, games and a night of fun interaction.

NEW IMPROVED MENU!
The menu will include:
Build-your-own Street Tacos

Shredded chicken, abodo marinated calabacitas, salsa mexicana, tomatillo salsa, roasted jalapenos, diced onions, cilantro,crema fresca, hot sauce, queso cotija, pickled onions
soft corn tortillas, hard corn shells
Refried beans
Spanish Paprika rice

Chips, salsa and guacamole
Pretzel Bites
Crudité
Shrimp Cocktail
Spicy Cilantro Wings
Cheese board with assorted cheese, crostini and warm bread

Assorted Desserts